Abilify
What is Abilify?
Abilify is the brand name version of aripiprazole. Abilify is a top-selling antipsychotic drug that entered the U.S. market in 2002. It was developed by a Japanese company called Otsuka Pharmaceutical Co., and it is distributed in the United States with help from pharma giant Bristol-Myers Squibb.
Do I have an Abilify Lawsuit?
Abilify causes compulsive behaviors including gambling, shopping, and day trading. The compulsive behavior caused by Abilify has promoted some patients to spend their entire retirement savings and pension, or to take out a loan against their house to feed the desire to gamble. The makers of Abilify did not warn patients of this danger, even though numerous scientific articles have documented the overwhelming compulsive urge connected to Abilify. In a few cases, this devastating compulsive behavior may lead to divorce, job loss, or even suicide.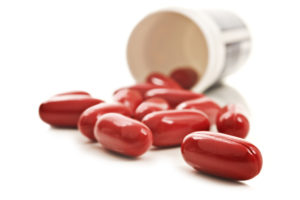 A panel of federal judges recently decided to consolidate many of these cases in U.S. District Court for the Northern District of Florida as part of In re: Abilify Compulsive Behavior Products Liability Litigation, MDL 2734 before the Honorable Casey Rodgers. MDL is short for Multi District Litigation, a type of consolidated proceeding that allows numerous cases — sometimes thousands — to proceed before a single federal judge, even though each plaintiff retains his or her right to a jury trial. There were more than 60 cases pending in MDL 2734 as of March 2017.
The longer Abilify is taken, the greater the risk of developing a gambling problem. Some patients battle a gambling or spending problem for years before they learn of the connection to Abilify. The chemicals that are used to make Abilify interact with the body's dopamine receptors and impair decision-making for users who normally might be able to control those urges.
What are my options?
If you or a loved one have used Abilify and have experienced more than $25,000 in gambling or other financial losses, please contact the Abilify injury lawyers at Greensboro Law Center, including Drew Brown.
The lawyers at Greensboro Law Center offer a free, no-obligation evaluation of your potential Abilify lawsuit. Do not hesitate to speak to our team of lawyers, who have handled a wide variety of drug and product liability cases and are completely dedicated to helping our clients. Call us at 336-478-6000 for evaluation of your potential Abilify lawsuit.
The sooner you get in touch with us, the better.
---
Schedule Your Free Consultation Today